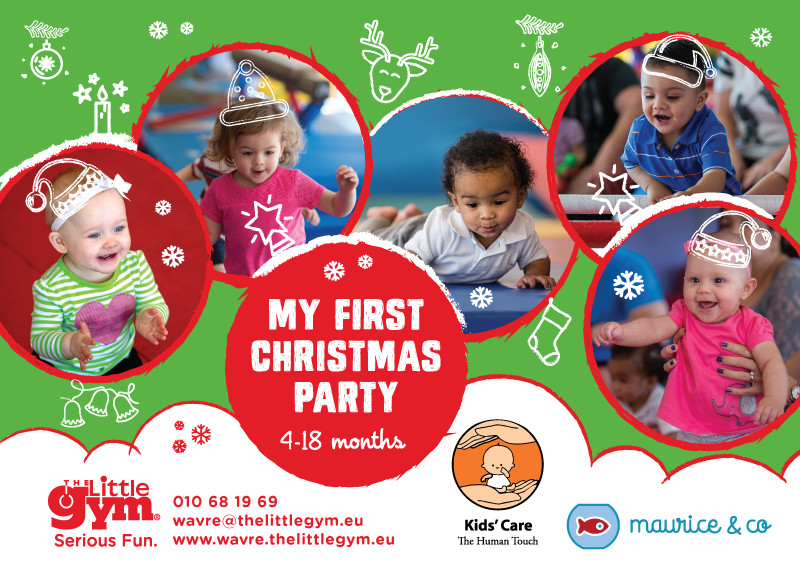 DIMANCHE 17 DECEMBRE 2017 DE 15h A 17H CHEZ THE LITTLE GYM WAVRE

Cette année encore, les équipes The Little Gym Wezembeek, Uccle et Wavre sont heureuses de vous accueillir à la 2ème édition de notre grand événement familial organisé EXCLUSIVEMENT pour les enfants de l'âge de nos PETITS BOUTS et nos LOUPIOTS (de 4 à 18 mois) chez The Little Gym Wavre.
Au programme : Goûter, Accès libre à la salle.
Cet événement payant (10€/famille) est organisé au profit de l'association "KID'S CARE".