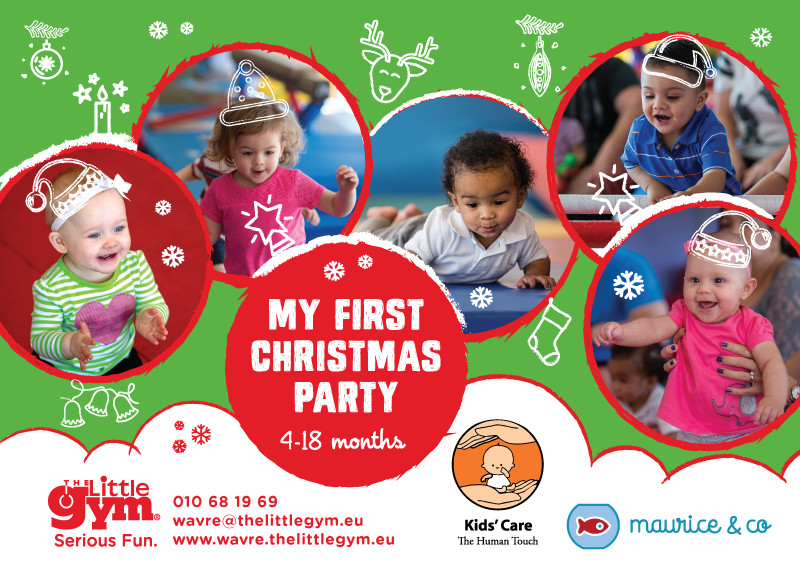 Samedi 17 décembre de 16h à 18h
The Little Gym Wavre


Pour la première fois, cette année, les équipes The Little Gym Wavre, Uccle et Wezembeek sont heureuses de vous accueillir à un grand évènement familial organisé exclusivement pour nos Petits Bouts et nos Loupiots (4 à 18 mois) ! « My first Christmas Party » sera l'occasion pour eux de fêter leur premier Noël chez The Little Gym Wavre.


Au programme: Gouter, Accès libre à la salle et découverte de la collection de vêtements pour enfants « Maurice & Co ».


Cet événement payant (10€/famille) est organisé au profit de l'association « KID'S CARE ».